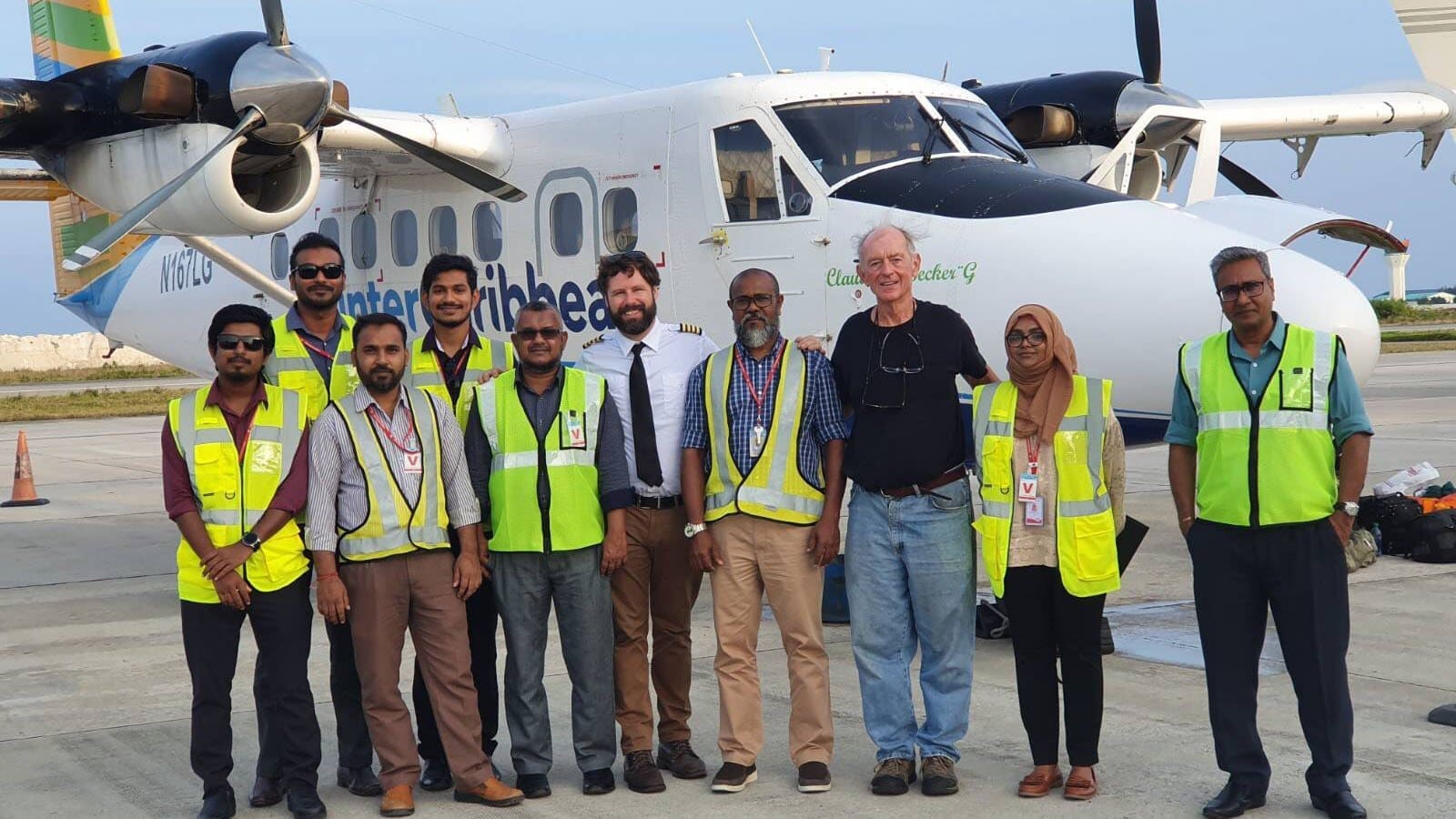 Trans Maldivian Airways welcomed its newest member to the fleet, completing the expansion drive that initiated in September 2019. The company added 1st of its 5 additional seaplanes on the 26th September 2019, 2nd and 3rd aircraft together on the 29th of December 2019 and 4th on the 21st Jan 2020 to its existing fleet of 52 aircraft. TMA took delivery of the last of these 5 seaplanes on 26th Jan 2020 marking this, the airline's most aggressive expansion drive in its history of more than 30 years.
With the new additions, the fleet size will stand at 57 DHC-6 Twin Otter aircraft, making it the largest seaplane fleet in the world. TMA is considered to be the backbone of tourism infrastructure in the country and had always played a pivotal role in enhancing and facilitating the growth of the industry over the years. It is expected that with the latest additions to its fleet, the company will be more equipped to serve the increasing demand with the new upcoming resorts, and also provide added flexibility to all its partner resorts.
As the company welcomes the 57th Aircraft to the fleet, it would like to thank all its partners for their invaluable contributions and everlasting support in the growth story of TMA. With this expansion, TMA has further strengthened its position as the World's Largest Seaplane Operator.
https://www.transmaldivian.com/wp-content/uploads/2020/01/57_aircraft_1600-900.jpg
900
1600
Jon Hancock
https://www.transmaldivian.com/wp-content/uploads/2019/01/favicon.png
Jon Hancock
2020-01-27 11:57:46
2020-01-27 11:57:46
TMA ADDS ITS 57TH AIRCRAFT TO THE FLEET